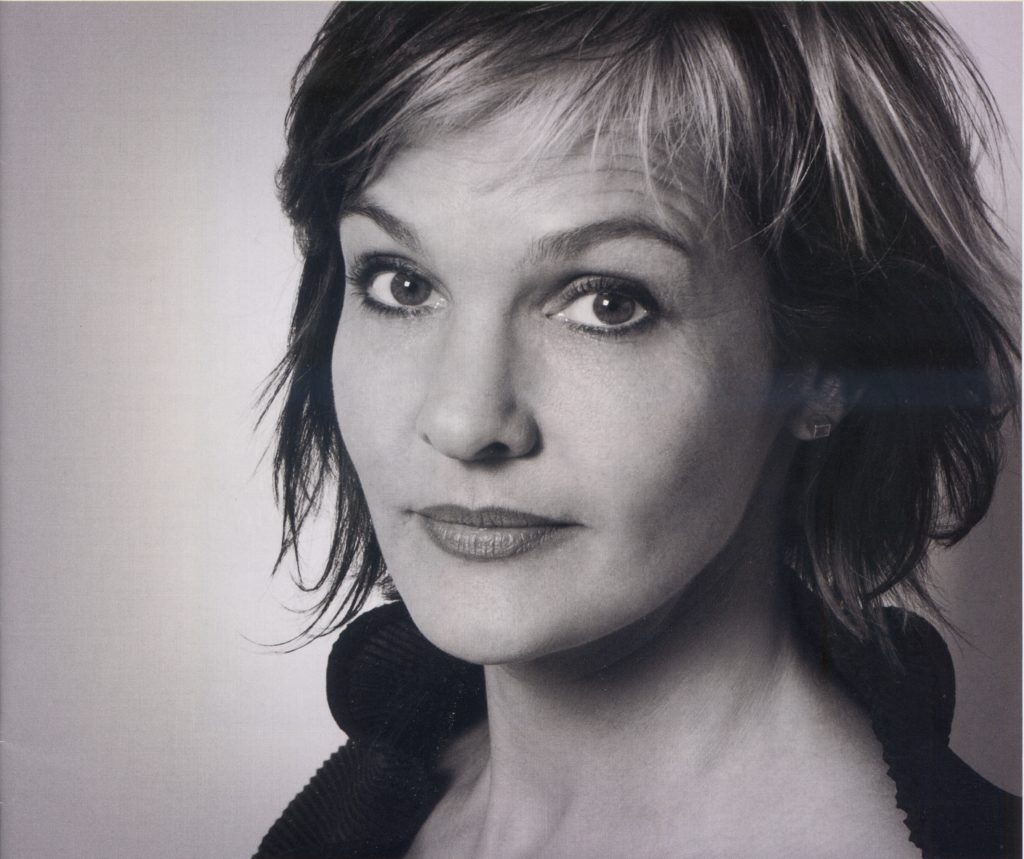 Massenet's Manon is not quite the Manon of Puccini's Manon Lescaut. True the central roles are the same, Manon on the way to a convent, chaperoned by Sergeant Lescaut, here in Massenet, her cousin. And she's lusted over by two rich, older men, the financier Guillot , then De Brétigny, a wealthy landowner who offers her the life of luxury she cannot resist. With Des Grieux, wih whom she absconds, it's love at first sight. But whereas in Puccini the plot is to abduct Manon, in Massenet's opera it is Grieux who is kidnapped in a plot by the old Count to preserve the family name. And it is Manon who tracks him down, training in a religious order.
This matters because Jules Massenet's Manon is depicted as the transgressive woman who 'corrupts' Des Grieux. Adapted from Abbé Prévost's (18th century) novel, (libretto by Meilhac and Gille), the context of Massenet's opera is a 19th century dominated by religion and severe moral standards: Puccini's is ambivalently modern, a free spirit, and tragically, the victim of men's conspiracies.
Vienna State Opera's updated Manon opens in a 'Victorian' railway station, huge arches, like the Musée d'Orsay , with a colourful period (fin-de-siècle) posters. However, Andrei Serban's production (staging Peter Pabst) confuses with life-size cut-outs of 'Victorian' figures and 'modern' costumes; and Manon's Paris is nearly up-to-date with neon signs and cars.
What's important is the music, from the Overture there's passionate, authentic playing from Vienna State Opera Orchestra, and Choir on magnificent form under Frédéric Chaslin. And in the key roles Marlis Petersen debuts as Manon and Jean-François Borras sings Des Grieux , both outstanding in a high calibre cast.
In Manon's first aria (Je suis encore tout-étourdie), Petersen is ravishing, exploding with sheer joy as the girl seeing so many things at once 'she has wings'. Petersen's light soprano is utterly charming , and convinces as the innocent 'girl'. She finds Guillot amusing (Alexander Kaimbacher in a business suit), posing as a comedian , but ruthlessly amoral. Isn't he rather old for her, comments one of the women in the tavern. She's protected by Lescaut (Adrian Eröd), who's responsible for the family honour.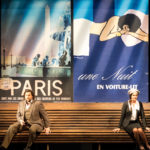 Manon, sitting on a railway bench, sings of how beautiful the ladies are in their expensive dresses and gorgeous jewels. But then, be sorry Manon, forget your dreams and desires. Petersen is captivatingly sexy in a nautical-inspired outfit.
Grieux hesitantly introduces himself and falls head over heels. Enchantress Manon, sings Jean-François Borras, in a three-piece suit, wearing a cravat, the romantic with long-flowing hair. But I am a pure girl who has done no wrong; others will put her in a convent. 'That is the story of Manon Lescaut'. He can't believe such cruelty, can't allow her to leave. She's his body and soul. Borras is some terrific tenor, (reminding of Johann Botha, albeit a Wagnerian tenor, who died in 2016.) They leave for Paris, united forever. What joy for their whole life long, they sing ecstatically.
In the second scene Grieux , in a red dressing gown, is at his desk; she, in a very sexy black corset, comes up behind, affectionately blindfolding him. He's very afraid; writing to his father, he wants her to be his wife. Lescaut (Eröd) intrudes on their bliss, as if apprehending them en flagrante. Yesterday she turned sixteen, ('Victorian'/19th century attitudes were quite different to ours.) Lescaut, accompanied by a disguised De Brétigny (Clemens Unterreiner), had come to warn her of his father's plot to abduct Grieux.
Petersen, in Manon's aria, sings she's heard 'the voice that's lured me away against my will.' She'd turned down Guillot; now she's tempted to be De Brétigny's mistress for a life of luxury. But she is weak and fragile. Petersen is kneeling on her bed, white-on-white, her hair in a long plait. She sings a maudlin farewell to the little table that had united them . They needed so little space for their love. He sings of his dream, En fermant les yeux, the sea and landscape, of waking up without her, Borras's tenor lyrical, exquisitely sung. 'Child, let go of me' ; there's a knock at the door.
Act three: we make out a windmill, 'Moulin Rouge', behind the stage curtain, with a 1960s Citroen projected crossing the stage: Paris with all the iconic neon signs. A huge billboard shows a cinema poster of a woman in low-cut gown, her breasts fondled by the lover behind her. Why is this being updated to post-war, 1960s/70s? To feed on the clichés of contemporary Paris?
The stage resembles some seedy club. Rosalinde the strip artiste; Eröd's Lescaut depicted like Pindar the procurer, in a vision of flashy bling. Guillot, who offers 'a jewel for a kiss', contemptuously misogynistic, sings 'woman is after all a wicked creature'.
Petersen's Manon is seen in a black-patterned frock , holding a bouquet, behind her and around her a flower stand. My beauty has made me a queen, she sings. What an adventurous life I lead! She's beautiful and happy. But, ominously, if Manon has to die one day, then with laughter on her lips; and, with a tremendous flourish of ascending high notes, as long as her beauty lasts. Men are literally lying at her feet. The Chorus sing, seize the flower of youth, for springtime is short.
Guillot is looking on, like Belmondo's gangster in Borsalino , in white suit and white hat. Count Grieux (Dan Paul Dumitresco), tipped off by Guillot, tells his son he's to enter holy orders. Manon, disguised, wants to know, did he, Grieux, suffer; did he talk about her, the woman. Dumitresco sings movingly, What happens after we experience love? Does the perfume linger. One forgets, one forgets…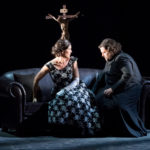 In the moral scheme, Grieux is the victim of Manon's lust. Grieux, now Abbé, preaching in a convent (Act 4) tells his father, he finds only bitterness in his life. He had a life? the Count responds, what experience has he had : he should marry 'a nice girl'.
Grieux's aria Je suis seul , is a highlight, wonderfully sung by Borras. Nothing gives him greater solace than his faith, but the thought of Manon's name brings him back to her, (Ah, fuyez, douce image.) Manon, who charms her way into his monastery, begs for Grieux's heart. To a background of church music, Forgive me, dear Lord.
In Act 4, we're in the Hôtel de Transylvanie, a gambling den. Men, Lescaut, Guillot, playing cards at a side table; a long bar; another gambling table reflected in a huge mirror above. And Manon is one of the women at the bar. It's all rather louche. In the 19th century stereotype, Manon is the fallen woman who can't help but bring her man down. Petersen is lying on top of the bar, in a sparking silver gown. So we're in no doubt of her moral lapse. Yet as foolish as you are, I love you, Grieux sings. She persuades him to gamble: you will have my entire being, my love and my life.- Manon, you astonishing sphinx. You siren!- Ever more money for Manon, she sings. Hers is a greed for life.
But she provokes Guillot by flaunting herself at Grieux, so that Guillot accuses him of cheating and calls the police.(For atmosphere two 'molls' are fighting on the floor like wildcats.) Count Grieux comes to rescue his son from the scandal that worsens from day to day. Manon, conscience-stricken, begs Guillot for mercy. They take them away, (of course, Grieux will be released later.)
The final Act, a huge chasm , a depiction of a prison; women, prostitutes, sitting on the ground waiting to be transported. Lescaut's rescue plan is aborted, but Grieux and Manon left alone. As in Puccini, she can't walk any further and collapses , (but here on the way to the harbour.) No, she will never see the distant lands, he sings ironically. She realises the goodness of his heart, why she has fallen so low. In their duet, happiness lies ahead of us again. (What a wonderful diamond! She's still a coquette.) In her glittering gown, Petersen, laid out in his arms, is like a good-time-girl, or a streetwalker. The stage is bathed in red. © P.R. 7.11.2016
Photos: Marlis Petersen © Wiener Staatsoper
Jean-François Borras (Grieux) and Marlis Petersen (Manon); Marlis Petersen (Manon) and Jean-François Borras (Grieux) © Wiener Staatsoper / Ashley Taylor